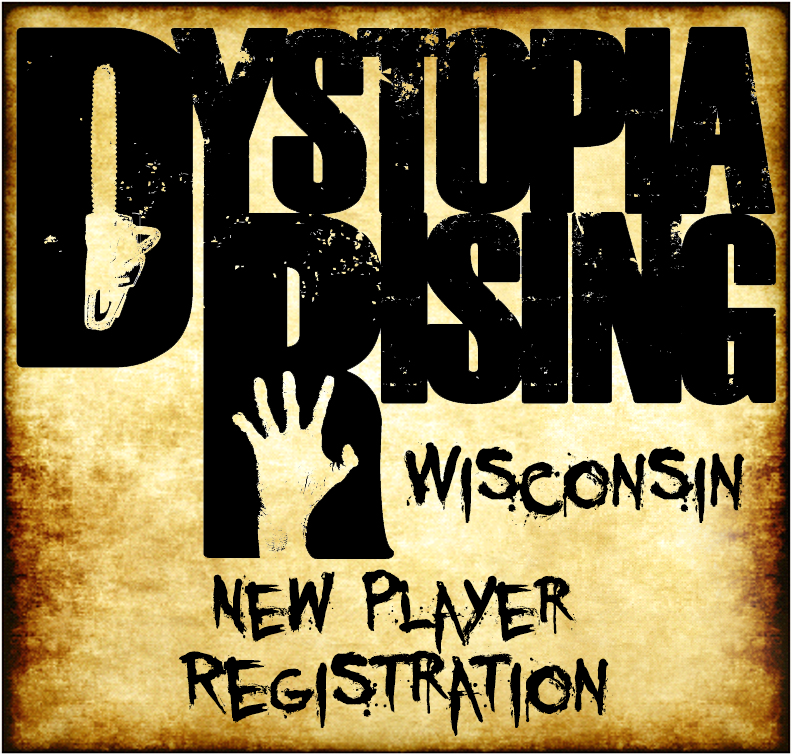 New Player Registration
This is the New Player registration for Dystopia Rising: Wisconsin. This is for First Time DR Players only. New players should NOT choose the first two NPC shifts (Friday from 10-2 or Saturday 12am-4am) you will need this time for the new player introduction and mod.
If you have not yet created a character please see our Character Submission page. Once your character is created you will receive an email with your player number and a temporary password. You may now pre-register your character.
All purchases include sales and use tax.
There are no refunds or transfers for this item.